project overview
Bao Arte Bar is an absolutely cool bar with absurdly original drinks and lovingly obsessive bartenders.
When we say that we are a bar "unique in its kind" is not because we believe (well, yes, just a little), it is because we seek to give you a unique experience in care, with international preparations that you will not find in other bars and with the Food needs to share with friends. All this accompanied by the best music and the best atmosphere.
Concept
Bao Arte Bar is a pub located in Santiago of Chile, is a well decorated and cosy place. I started working in their branding, I created a logotype following the concept of cleanliness and tidy, but also very simple to make it work in black and white. The second step was their printed menu, which was straight to the point using black and white as well as some icons to emphasize what is what they offer.
Continuing with their simplicity but adding some colors I developed their website, built in HTML5 and CSS3, using strong imagery and full background gradients. Focusing mainly in social media and promotions, I designed as well social media campaigns. I created single pieces to be shared in social media such as Facebook, Instagram and Twitter.
Logotype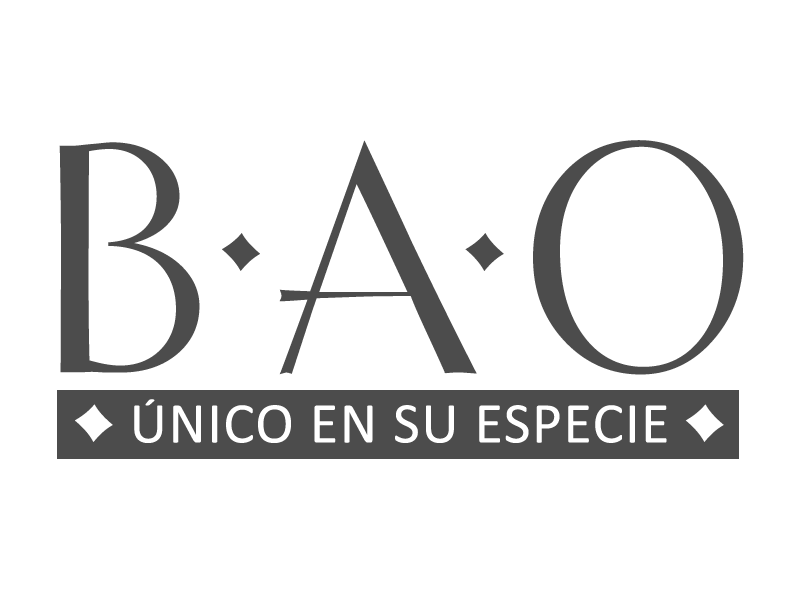 business cards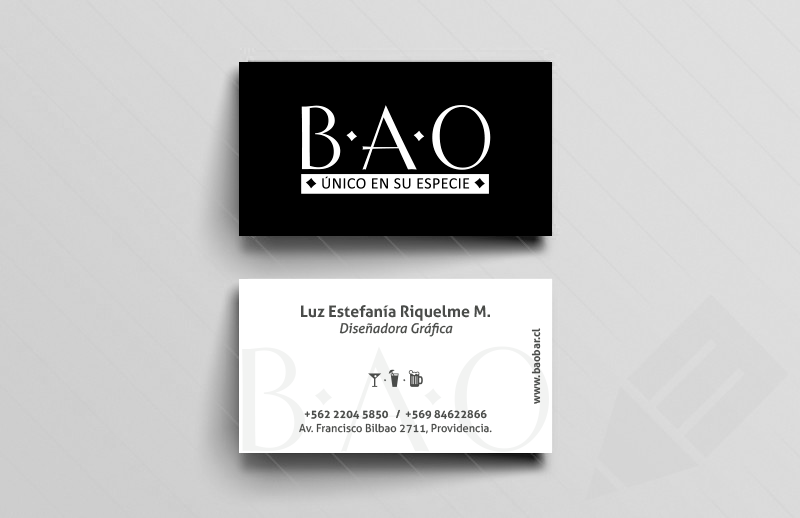 printed menu

Website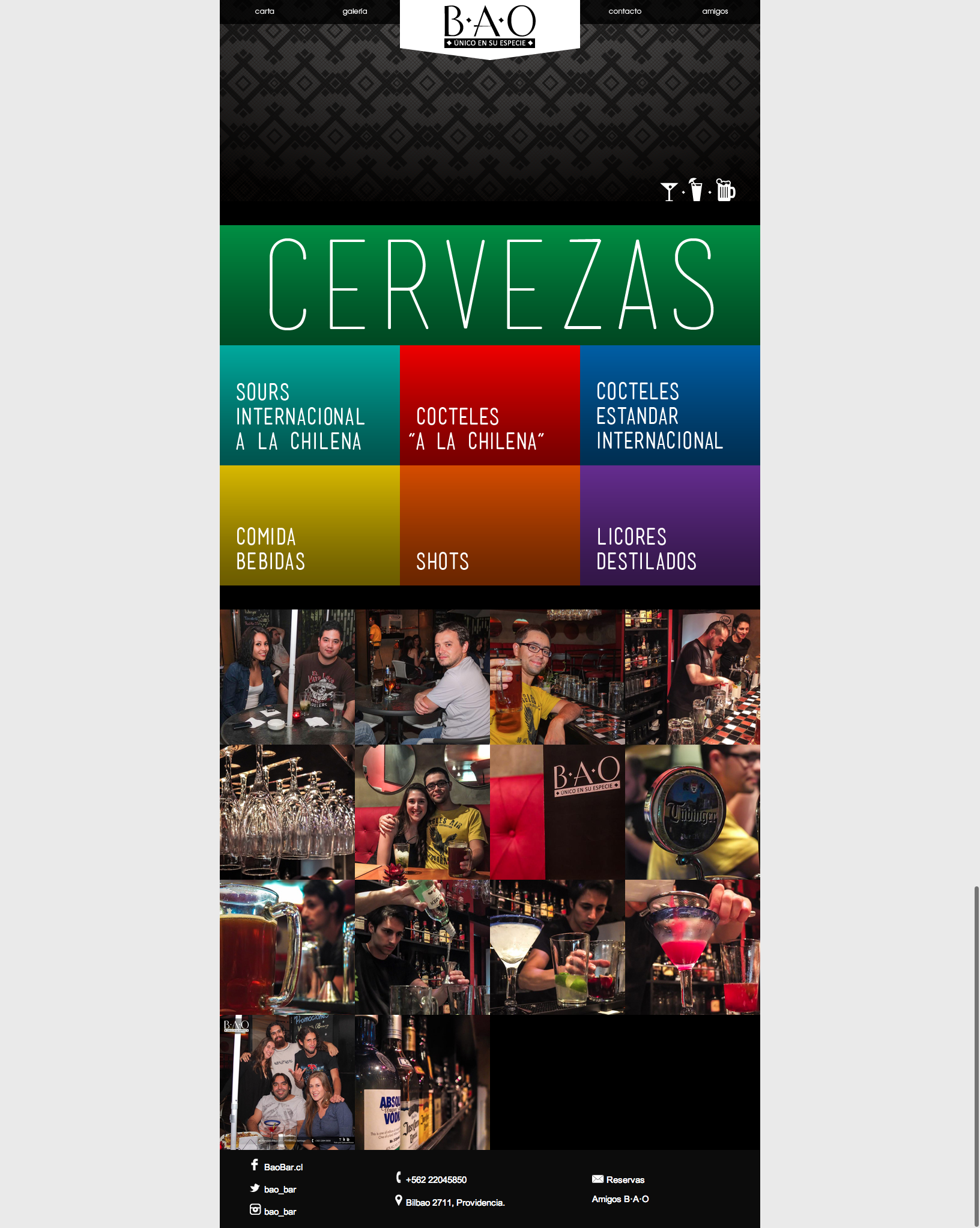 flyers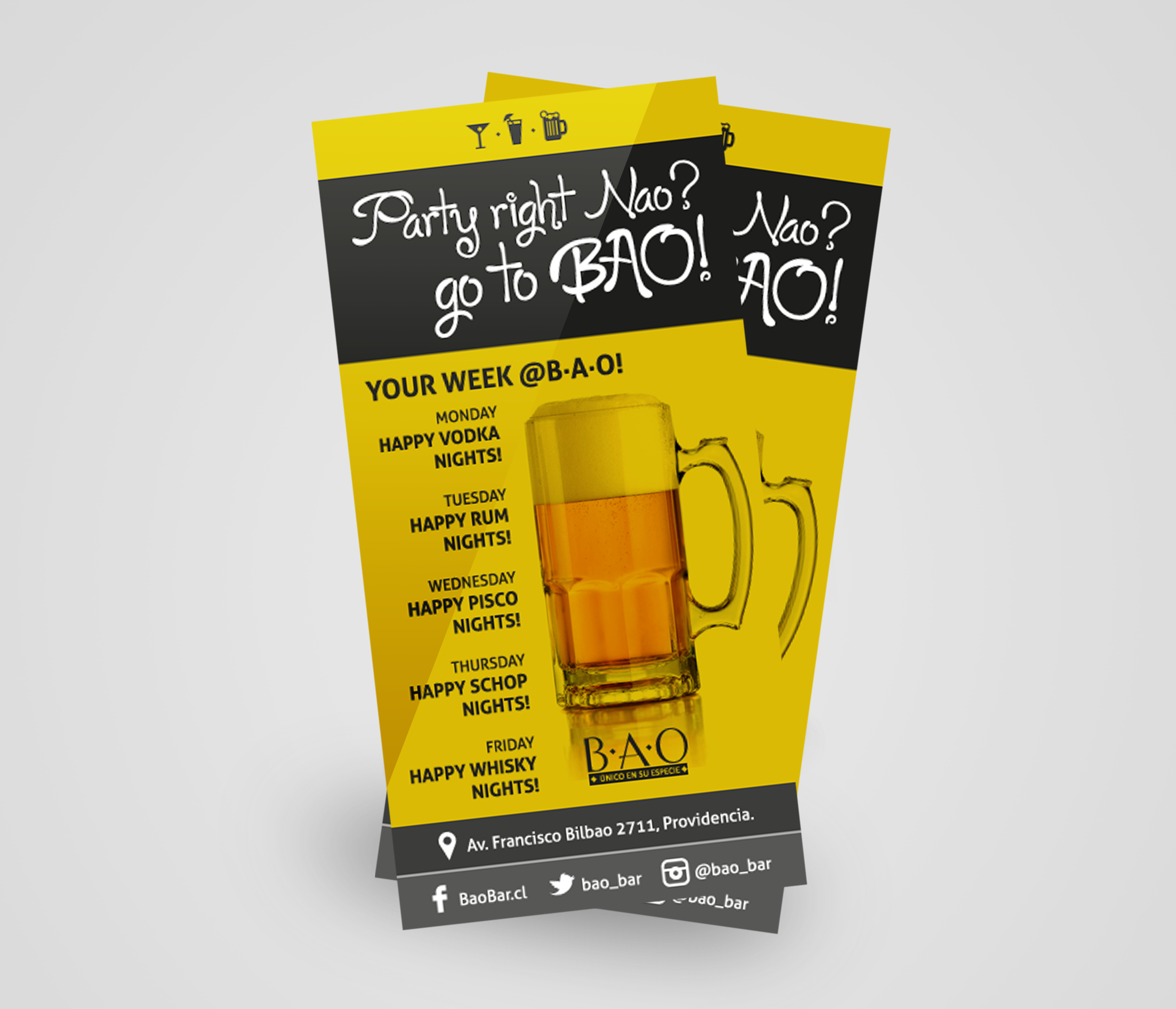 social media promotions