Project overview
Junto al Barrio promotes the neighborhood and the protagonism of its neighbors in the development of more inclusive cities, strengthening the neighborhood organization, motivating citizen participation and developing public-private collaboration processes in the materialization of social and urban projects that improve the quality of neighborhoods.
The objective is to build a society that can reverse the processes of social exclusion and urban segregation in Chile, where we can all be protagonists of the development of our neighborhoods and cities.
conceptualization
JAB logotype is a street sign, its purpose is to lead and show the path that this organization is chasing for neighborhoods in social danger. One proposal to display diversity was to make the isotype with variations of context, there is at least six different contexts for our logo.
The color used is cardboard brown, black and white, to represent simplicity and humility. The materials used to print are low cost paper and cardboard.
logo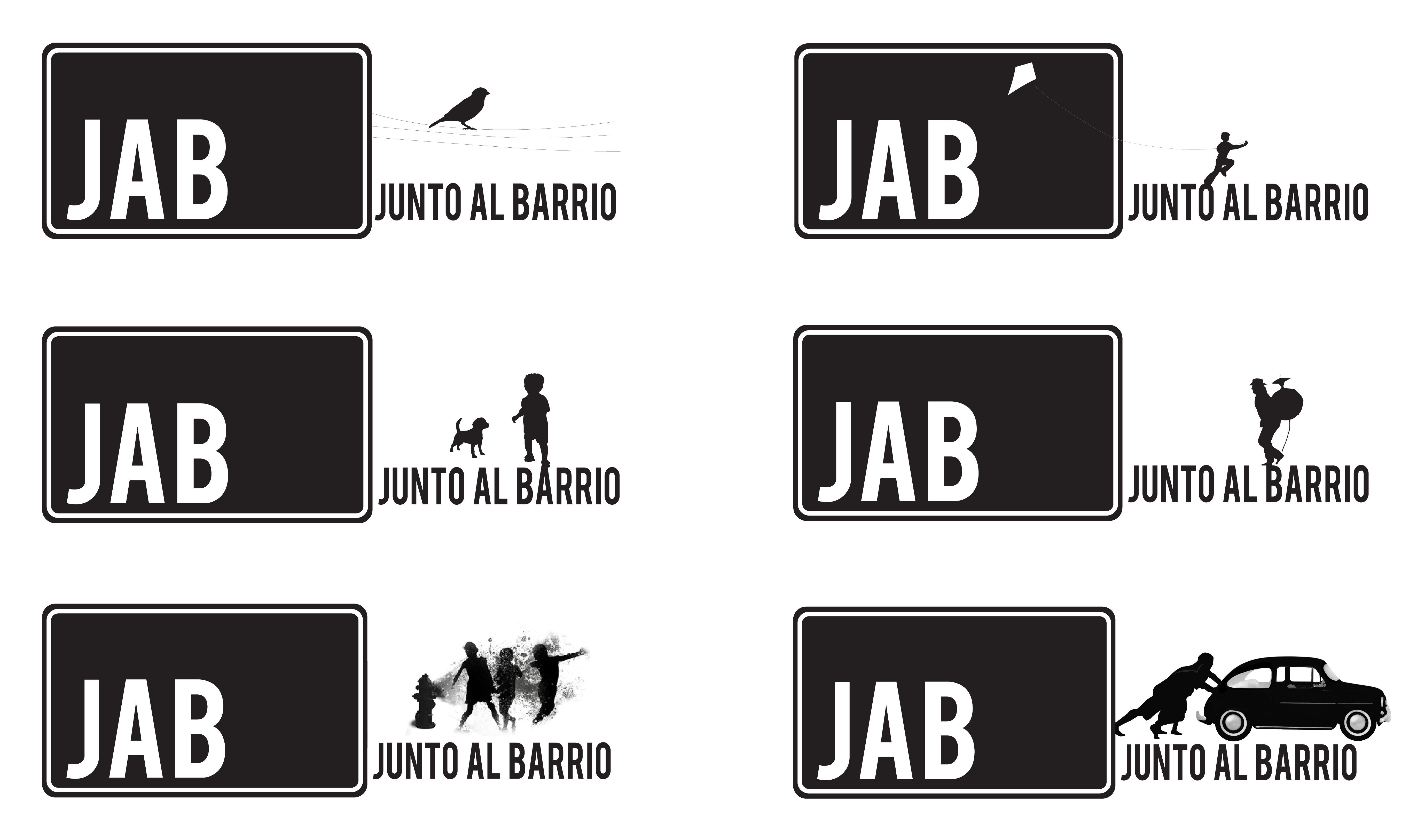 Business cards

stationery
  
Brochure

website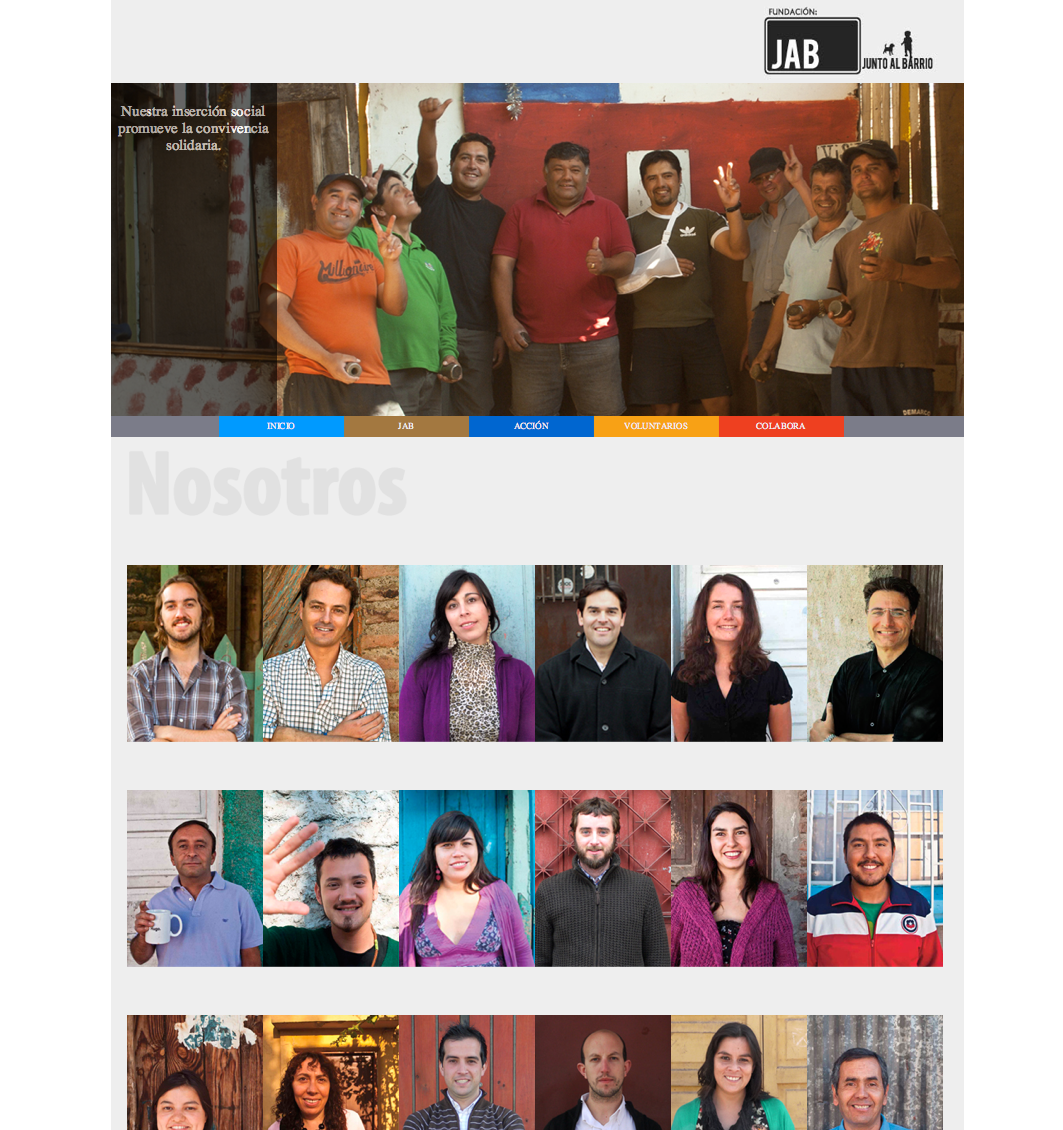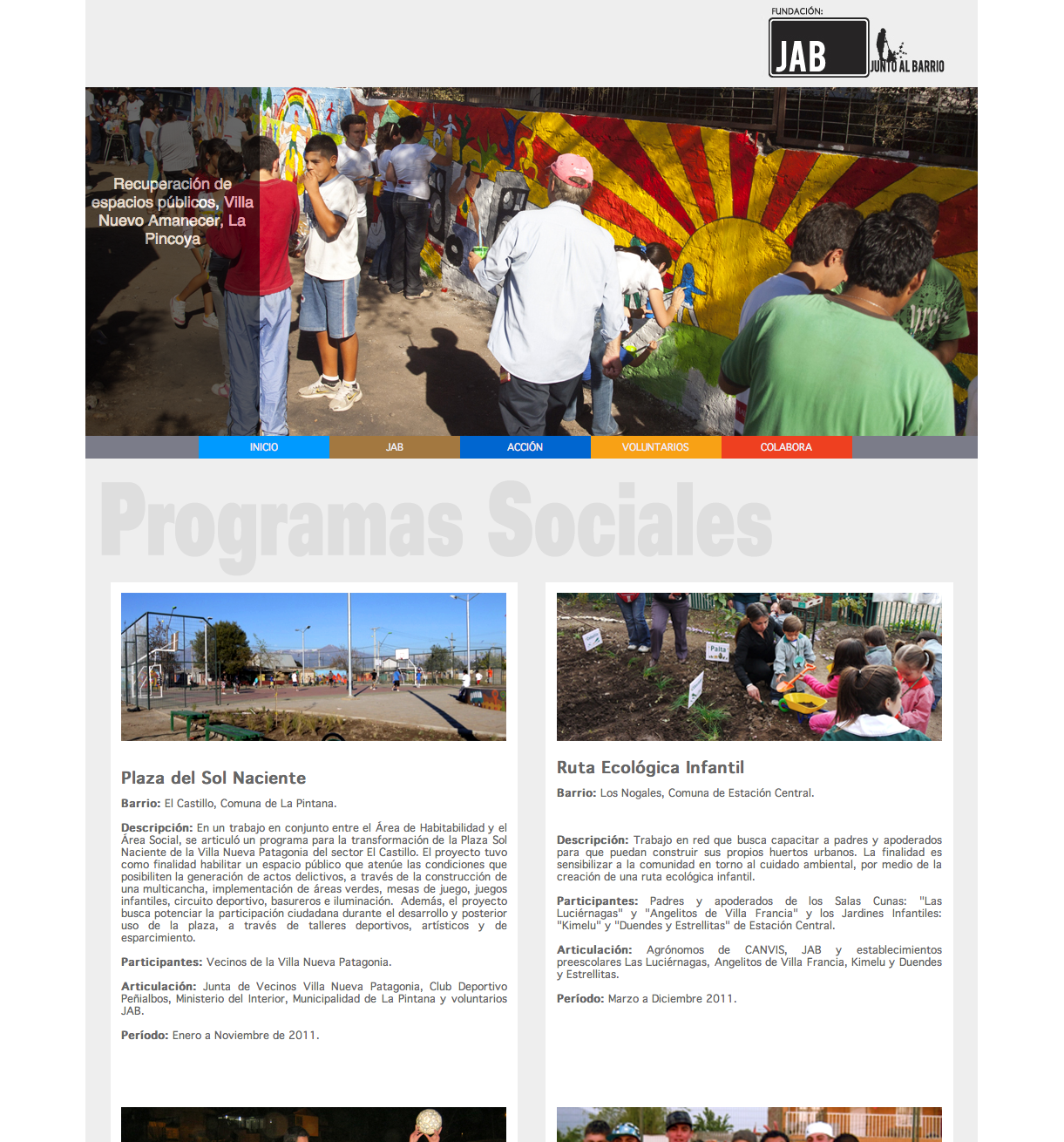 mailing

Brochure



printed card

stand

event t-shirt

printed invitation